Extra balls (140pc) 120:- SEK per tube
Paintball is action at a high level. Our paintball includes instructor, camouflage clothing, markers, masks and bullets.
You have your own with rough shoes, gloves and possibly a cap as extra protection.
Minimum number of 6 people
Maximum number of 24 people
Minimum age 16 years
(with guardian's certificate, see attached file. This certificate is included and filled in and submitted to the responsible guide at the paintball court – download file)
The price includes all three courses, weapons, 150 bullets, clothes, mask, free gas and instructor.
Extra balls can be bought directly on site at the paintball court.
Zero tolerance for alcoholic beverages
Estimated time consumption approx. 3 hours – A total of 5 games included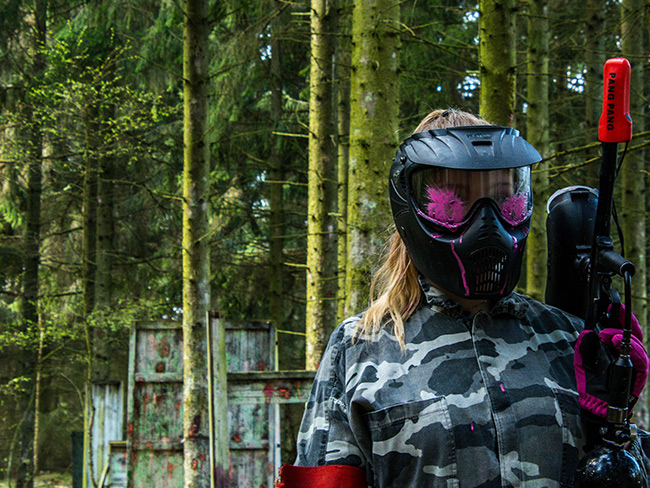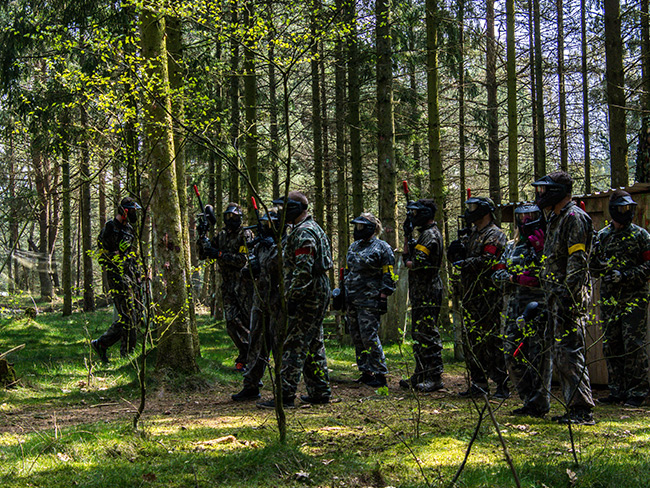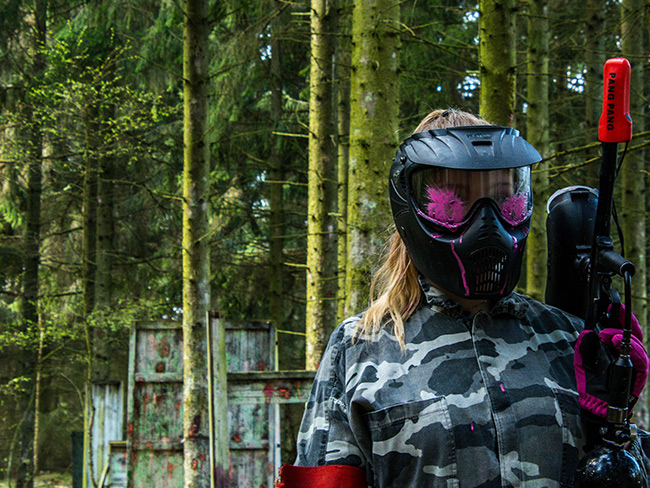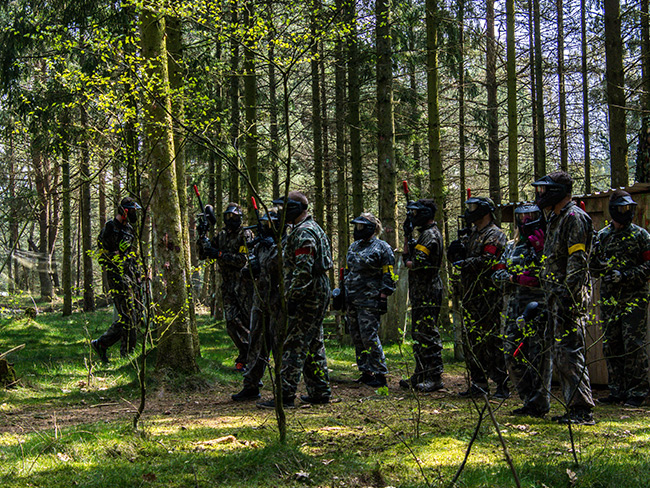 The paintball activity includes five games on three different courses:
Forrestcourt
: This course is mostly built with logs and wood material in dark spruce forest.
Here you should try to take the opponent's flag to your base.
Powercourt : As soon as possible, you should get over to the opponent's side and tap your hand on the opponent's nest. The track is made up of different wooden boxes in a spruce forest. A narrow adrenaline-boosting track.
Supercourt : Here you will find everything: cement pipes, large bush areas with passages through, steel guards, dug guards and log guards. On this course you must pick up the opponent's trophy and then hand over the trophy to the referee in the middle of the field.

Events and events can be booked Feb - Nov
See dropin golfers' opening hours See opening hours a >
Midsummer Eve closed!