For the larger group, 40-100 people, our "Big" Tipi is the perfect choice. Here you can set the table and prepare so that you can possibly dance when you are full after the grill menu. There are lots of lanterns and candles and also lighting in the tent so it will be cozy and a comfortable atmosphere. The acoustics in the big tipi are perfect when we, if you wish, hire one of our talented troubadours or if you want you can bring your own sound.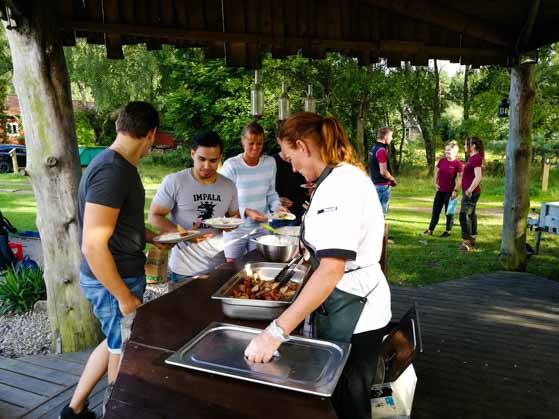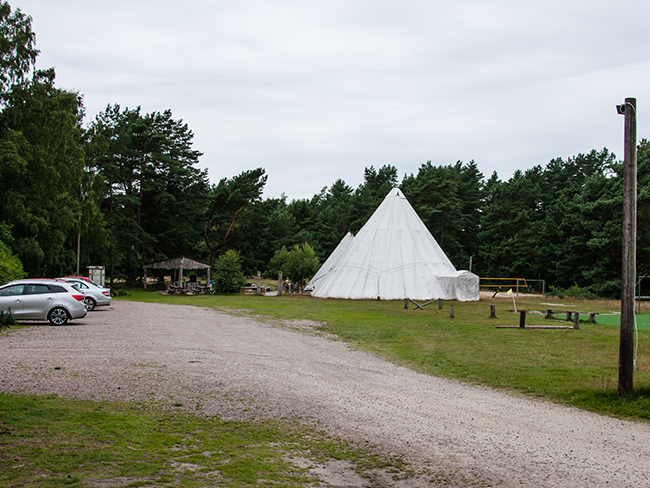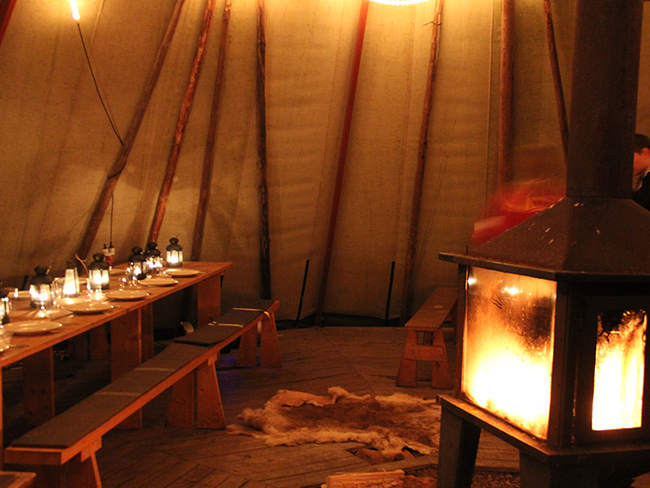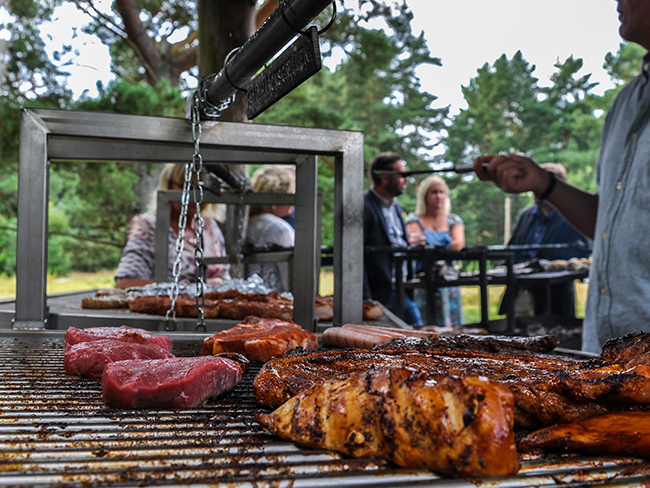 When you have a barbecue menu served at the grill, it is perfect to sit and eat it in one of our tipi.
Our "small" tipi can hold up to 50 people. It's super cozy and in the middle of the quay we have a heat stove that we fire up in cool evenings. Lots of candles and lanterns give a high coziness factor and relaxing atmosphere.
Our large beautiful dining room with solid furniture can be used by up to 60 people.
This is where you meet the smell of freshly baked bread and freshly brewed coffee when you are going have breakfast in the morning. This is where we also serve our lunches.
The breakfast buffet is served between 08.30-09.30.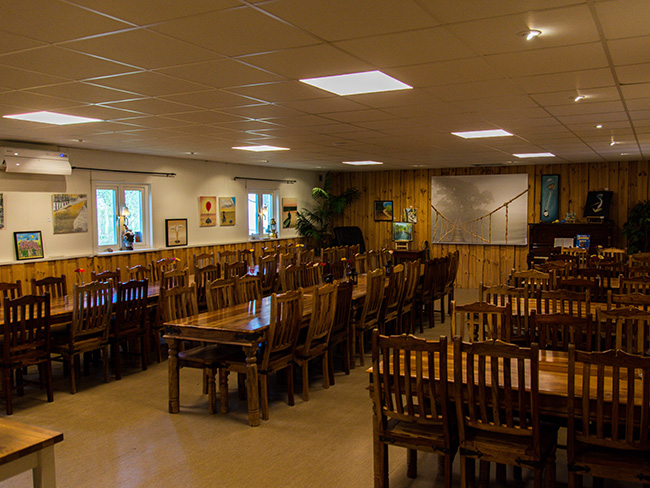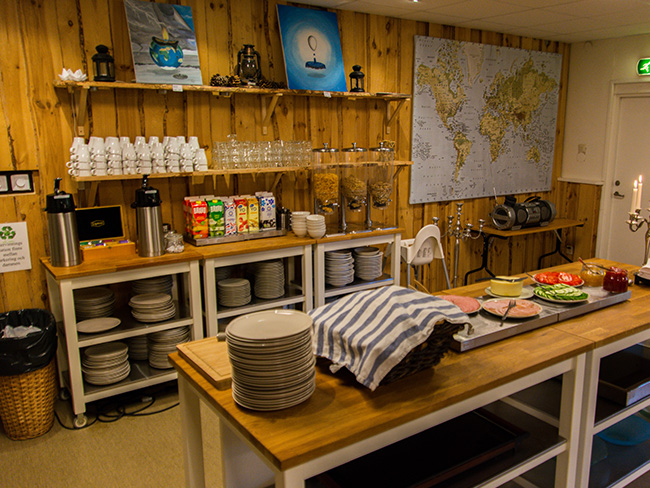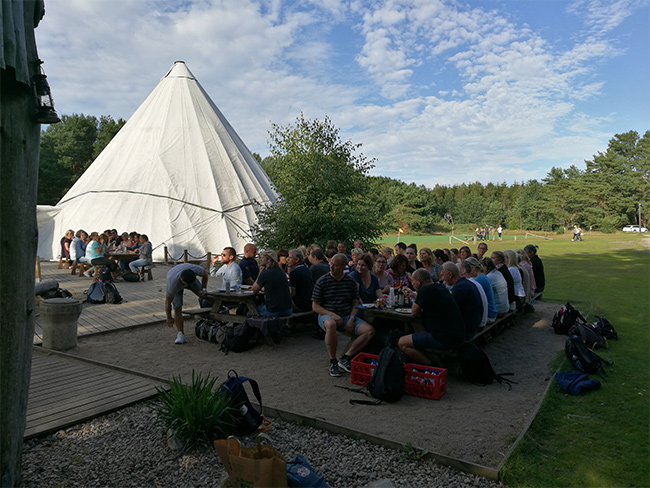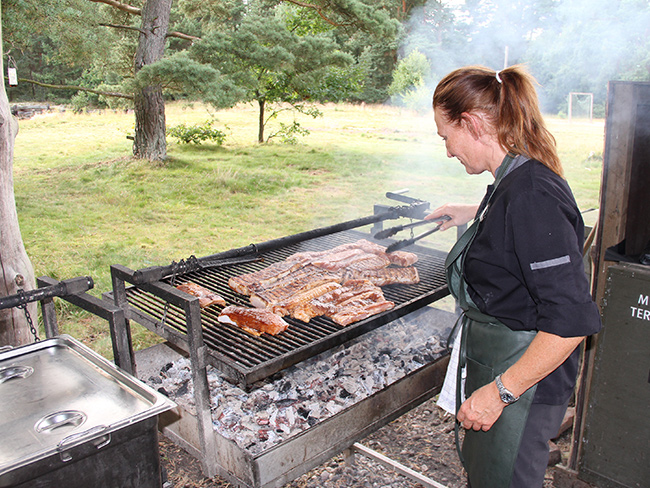 At our large nice barbecuearea, our good and appreciated barbecue menus are served.
You can choose to sit outside by the benches during balmy summer evenings or you can sit inside our nice patch huts.
It is also possible, when avalible, to use the grills for grilling by your own.

Events and events can be booked Feb - Nov
See dropin golfers' opening hours See opening hours a >
Midsummer Eve closed!