295:- SEK up to 15 years old
Our High Rope Course is a unique contruction, the first built in Sweden. It consists three levels and has a total of 36 different stations. It´s 12 meter high.
Challenge yourself in our High Rope Course! Here you climb in nets, walk on seesaw boards, balance on ropes, climbing wall, stirrups, bridges and much more.
There is a lovely view of the forest and the pond which is right next to the high rope course. If the friend prefers to go to the lower level, you can still carry out the experience together even if you want to challenge yourself and go to the higher level.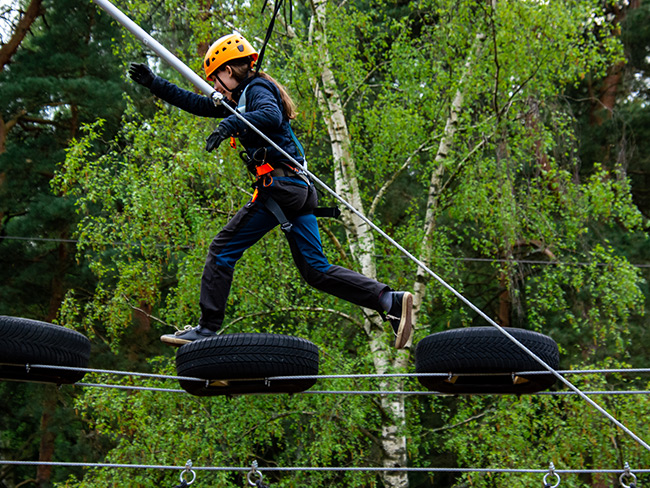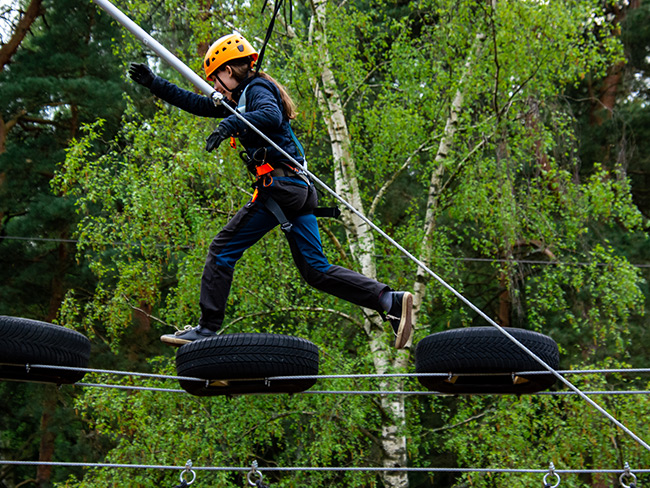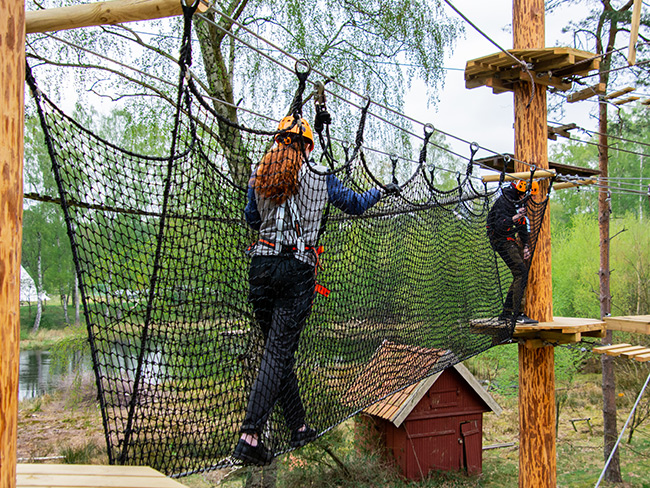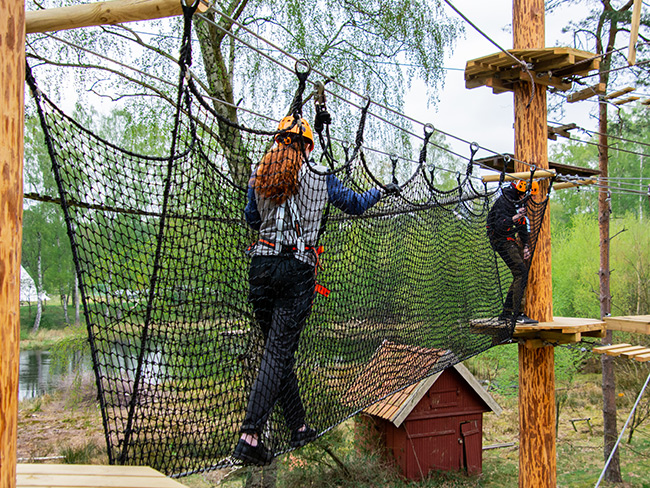 You book and pay directly on our website. Dates and start times are entered on the website in our online booking and you will be notified immediately if there are free times on the date you wish.
Should there presumably be no free time – contact us at the office info@aventyrscampen.se so maybe we can find an other solution.
Arrive well in advance to register your group at the reception. When it's time to start, your climbing instructor will meet you at the entrance to the reception.
Once on site at the High Rope Course, you will receive safety equipment and a helmet that the guides will help you with and then there will be a safety review. After that, just challenge yourself and start climbing the track.
Cancellation can only be made in writing via email info@aventyrscampen.se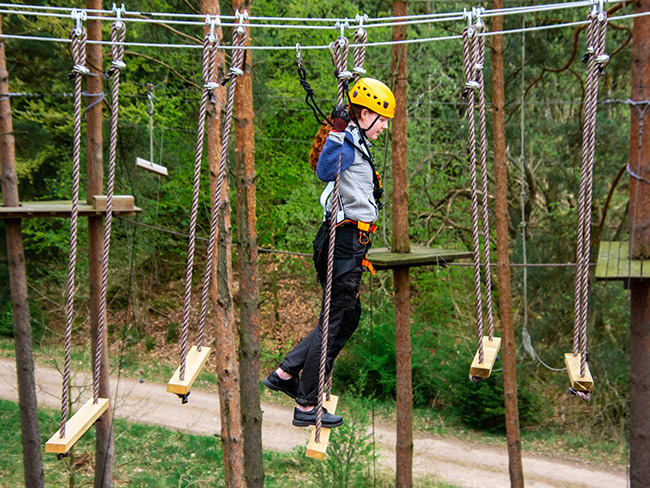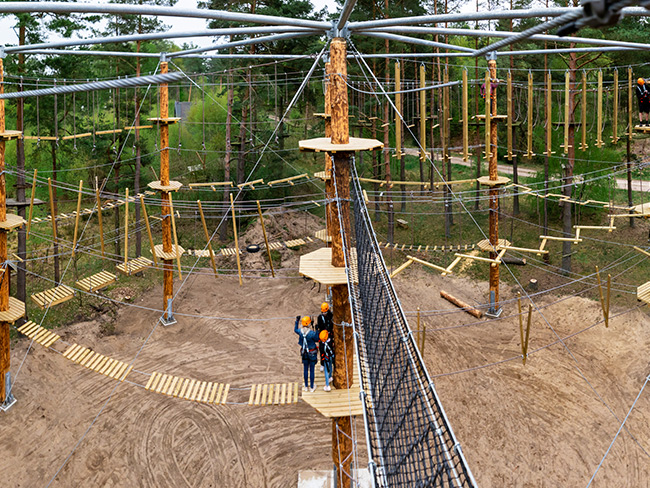 There are three different levels:
Green path:
Easier obstacles. (minimum 130 cm) If under 12 years old must go with an adult, max 2 children per adult.
Blue track: Medium obstacles. (minimum 130 cm)
Red / black course: Difficult to very difficult obstacles. (minimum 130 cm)
There are many alternative paths to choose from and therefore it is possible to avoid an obstacle if it seems too tough. Challenge yourself!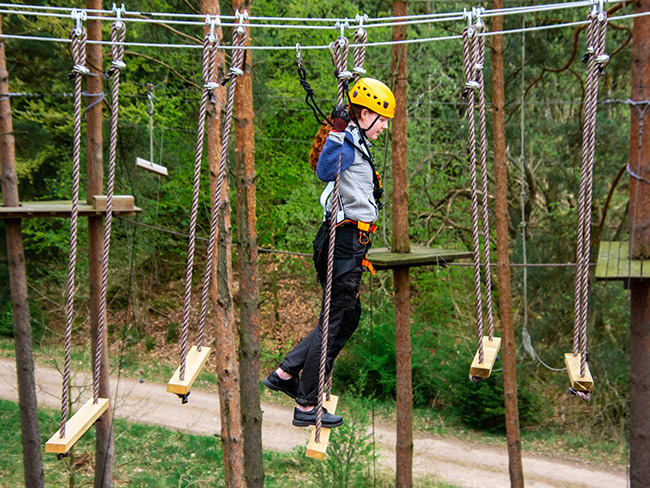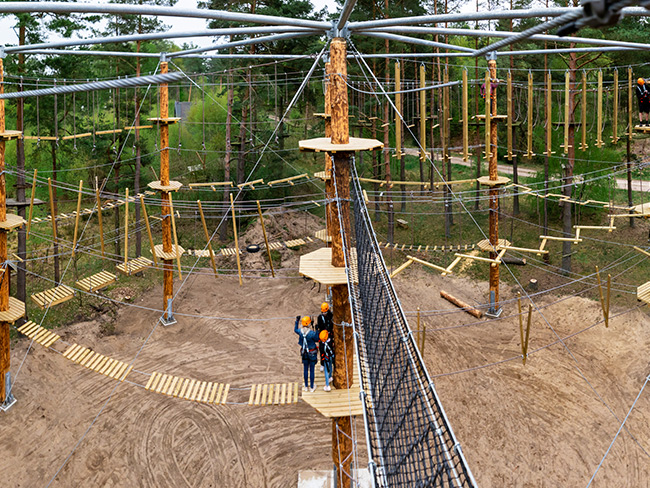 Can you get to the Adventure Camp by bus?
Yes, but not quite all the way. There is a bus stop in Sövde village. From there it takes 15 minutes to walk through the forest to the Adventure Camp. To the left of Sovde Musteri is a stone staircase that turns into a path towards the area. Follow yellow dots through the forest. When you see the High Rope Course and the red activity house on the other side of the forest, you are there. The reception is located by the football field on the other side of the pond.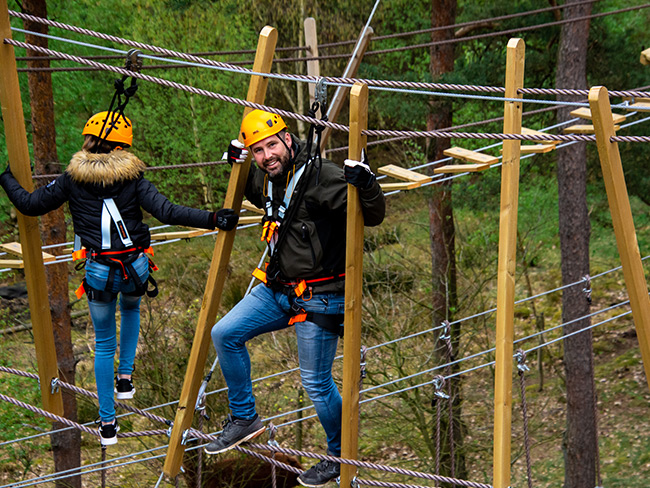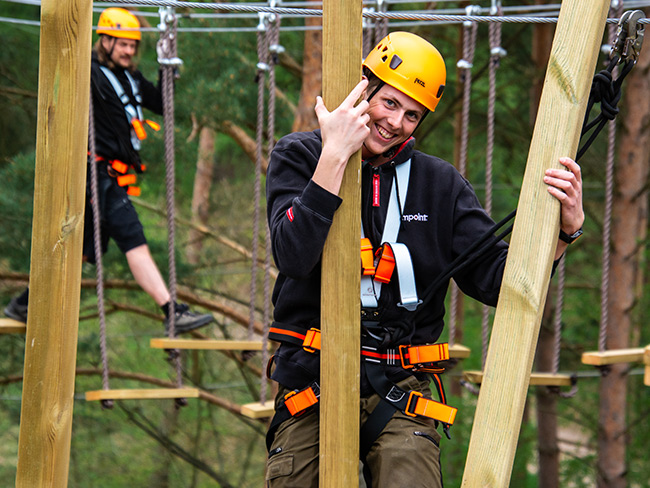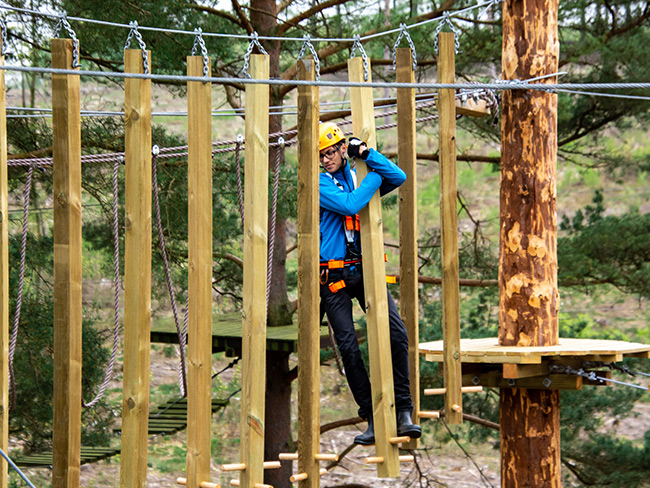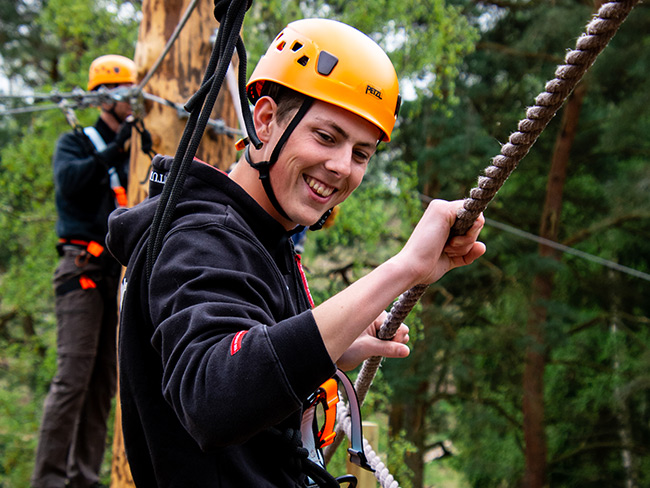 Events and events can be booked Feb - Nov
See dropin golfers' opening hours See opening hours a >
Midsummer Eve closed!