Relax in our cozy section for sauna and hot tub. The sauna is warmed up by firewood and can accommodate about 10-12 people, the hot tub is immersed in the connecting terrace just outside the sauna and has room for about 8-10 people.
In direct connection there is a shower and changing room and on the terrace there are long tables and benches where you can sit and eat and enjoy a beverage.
Does that sound nice? Don't hesitate to book!
Time about 2 hours.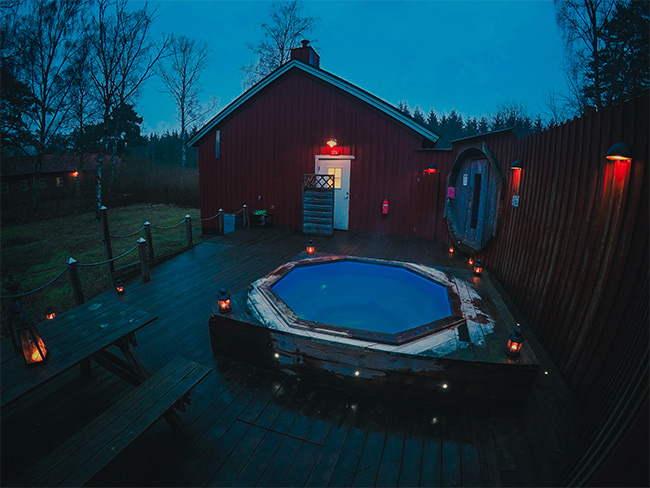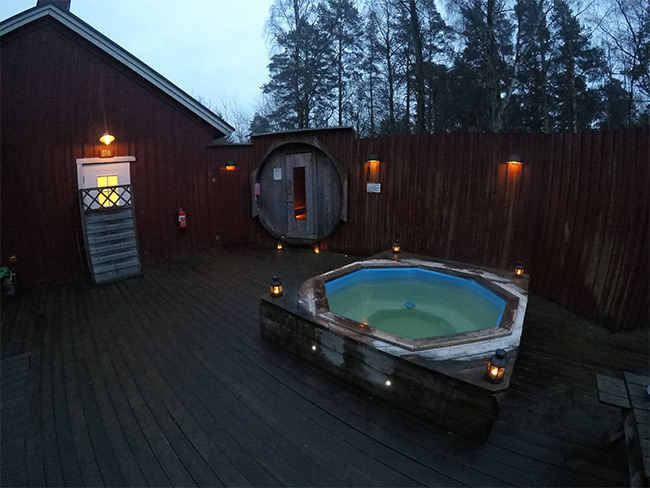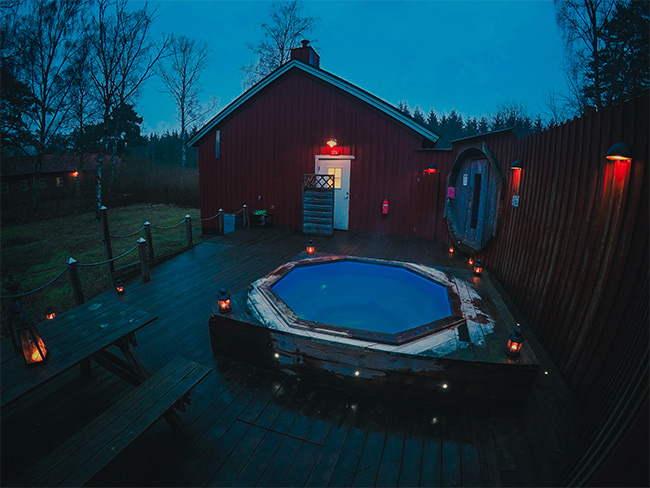 Events and events can be booked Feb - Nov
See dropin golfers' opening hours See opening hours a >
Midsummer Eve closed!